Student MoneySaving Checklist
Get student council tax discounts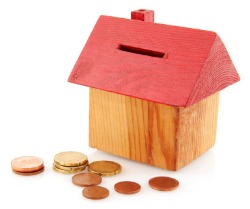 Local authorities control council tax support. Each one decides what help to offer its residents. Ask your local authority what discounts and benefits are available in your area, but here are the basic rules for wherever you're living:
Only live with students?

If you're a full-time student living alone or with other students you don't need to pay council tax, whether there's two, three or even 10 of you living together.

Live with a non-student?

The cost of council tax is based on a minimum of two adults living in a home. Some people - like students, people on apprentice schemes and carers (see

Gov.uk

for a full list) - don't count as adults and are known as 'disregarded people', which means they're entitled to a council tax discount.

So if a student lives with a non-student, the student is disregarded. This means the council tax could be reduced as if only a single person lives there, leading to a potential 25% reduction.

But this poses a moral dilemma. Is it fair for the non-student to pay the entire 75% due, or should the student contribute? Our suggestion is to split the 25% difference, so the non-student pays 62.5% and the student 12.5%.

Live with more than one non-student?

Here, while the student again is exempt, because there are two non-students the house has to pay the full 100% charge. So again, it gets complex. The student hasn't added to the council tax bill, but nor has their presence resulted in a discount.

So again, you'll need to decide if and how you want to split it, though the legal stance is that full-time students aren't liable for the bill if non-students can't or don't pay. See

Council Tax Discounts

.
To bag the discount...
you need to apply to your local council - it isn't deducted automatically. Go to
Gov.uk
.
Nab free cash to study
Whether you're studying full or part-time, there may be a grant or a free course to help. They're dependent on your circumstances so it may not be easy to get one, but there's certainly no harm in trying.
Here are the main ones to get you started - see the
Education Grants
guide for information on more.
Educational Grants Advisory Service.

This service offers students, especially disadvantaged ones, guidance and advice to help secure funding for education and training. Its site, part of Family Action, has a

searchable database

of over 30 educational trusts.

Scholarship search.

There are some nifty search tools on the

Scholarship Search

and

Student Cash Point

websites, including bursaries, scholarships and award funding. You'll be surprised at what's available - some are very specific, aimed at specific religions, locations, parental occupations and more.
Don't get the 'spend it before it goes' bug
When loan cash arrives, it's all too easy to celebrate with a big blow-out.
But while it may be tempting, don't do it. Instead, to help you budget, use the free interactive
Student Calculator
tool from education charity Brightside, and read the
budgeting tips
point below.
Get the biggest 0% overdraft student account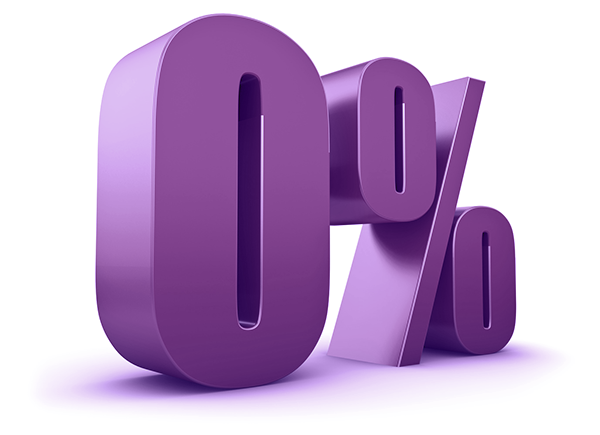 Big banks love tempting students with 0% overdrafts and free stuff, then relying on their custom for decades to come. Here are six key tips to help choose your student account.
Go for the biggest 0% overdraft deal possible.

Most students will need an overdraft while at uni, so make sure you aren't charged for it. Aim to get the biggest amount that will last as long as possible. Some providers offer 'up to £3,000', but how much you get depends on you and your circumstances.

Never go over your overdraft limit.

This is a lifelong rule. Go beyond your limit and charges shoot up, leaving you in a vicious cycle that's tough to escape.

Beware: you will be credit scored.

When you apply for any debt product, including an account with an overdraft, the lender will credit score you to decide how desirable a customer you are. See the

Credit Rating

guide for more.

Don't base your choice on the closest branch or ATM.

You can withdraw cash free of charge from any bank's ATM and almost every bank offers online access. So which branch is nearest has little relevance for most able-bodied students. To compare, just examine what's on offer and go for the best deal.

Don't just go for the one with the best freebie.

Calculate the value of the freebie, and then compare that account's overdraft with the best on offer. Would the interest charged on the difference be more than the cost of the freebie? There is one cracking freebie on offer right now though - Santander gives a four-year railcard (usually costs £90) with its student account (see

full details)

.

You'll need to apply for any overdraft increases.

Students must apply for overdraft increases on certain accounts, even where the guaranteed maximum rises each term or year. See the

Student overdraft warning

MSE news story for full info.
See the

Student Accounts

guide for the full list of top bank accounts, plus masses of tips to help you choose.
Also arm yourself with knowledge of how interest works with the
Interest Rates: Everything You Wanted To Know But Were Afraid To Ask
guide. It's worth getting your head around the basics now so you aren't stung in future.
Don't overpay tax on any jobs you do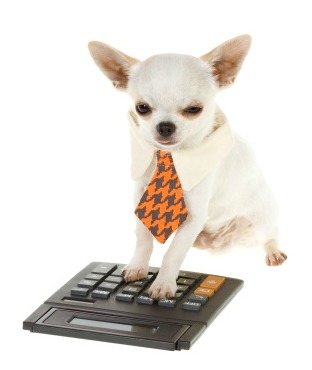 If you work during term time or over the summer to keep yourself afloat, make sure you're paying the right amount of income tax.
Students are taxed just like anyone else. If you earn less than £11,000 a year, you shouldn't pay any tax, whether you're 20, 30, 40 or 50.
If students are employed (not self-employed) and taxed via Pay As You Earn (PAYE), they are automatically charged tax on earnings, so may need to reclaim it. Crucially, even if you only do summer or temp work, you'll be taxed as if you'd earn that rate all year.
If you're a student and total earnings for the 2016/17 tax year come to less than £11,000 (the previous personal allowance), and you paid tax, see the
HMRC website
for how to apply for a refund.
If you're working throughout the whole year, but still need to reclaim, you need to wait until the end of the year and reclaim tax then.

If you know you're only working for a short time, eg, just the summer, then you can fill in a

P50

to reclaim tax back at that point. You need to wait four weeks after your last day at the job to make the claim.
Check yours
. To see what you should be paying if you earn over the threshold, use the
Income Tax Calculator
. It's also handy for working out what your take-home pay will be after you graduate.
Get 10% off Co-op & more with an NUS Extra card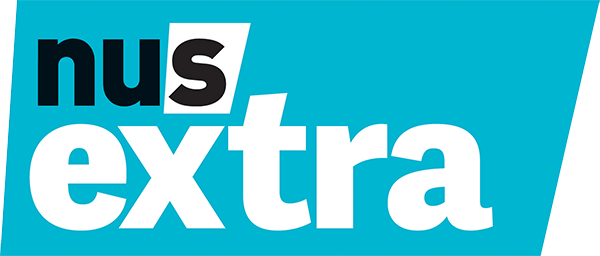 An
NUS Extra card
unlocks 200+ student discounts in the UK, both in-store and online, and it now also doubles-up as an
International Student Identity Card
for use abroad. It costs £12 for a one-year card, £22 for a two years and £32 for three years.
Anyone aged 16+ and studying in further or higher education either full or part-time can get for one. Your course must have started, and there's no upper age limit.
What discounts does it give?
Discounts exclusive to NUS Extra cardholders include the following (see
a full list of discounts here
):
10% off at at over 3,200

Co-op supermarkets

(check

which are included

)

5% off many products at

Amazon

(in addition to

Amazon Student Prime

).

40% off food and drink at

Pizza Express

on Mon and Tues and 20% off on Wed, Thurs and Sun, or a starter, main course and drink for £12 on Fri and Sat

Extra 25% off student tickets at

Odeon Cinemas

Mon-Thu

25% off full price

National Express

coach tickets (though for £10/year you can get a third off with its

Coachcard

).
Is it worth it?
It's worth bearing in mind that plenty of discounts are available using your institution ID card, or other, free, student discount schemes like Unidays. So it's worth checking whether places you usually shop aceept those as proof first (see below for more on
discounts that don't require an NUS card
).
Otherwise, simply work out what you expect to spend and do the maths to see if it's worth it for you – for example, if you're likely to mainly spend at a retailer giving a 10% discount exclusively via NUS, will you spend at least £120 over a year?
Hunt for hidden student discounts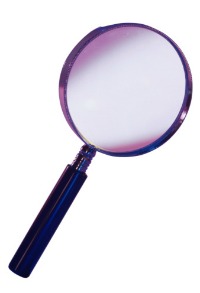 Always ask for student discounts when you're out and about. These often aren't advertised, but several places still offer them even if you don't have an NUS Extra card.
You'll usually need to show another form of student ID – usually with a photo on it (if your institution one doesn't have that then it's also worth bringing an ID card that does). Share your finds in the
Student discounts
discussion.
Yo! Sushi

. Offers students 25% off everything, everyday. To get it, join its Love Club on the

Yo! Sushi

student offer page, then either print the voucher or show it on your phone or laptop with valid student ID. The offer's ongoing - you can use it as many times as you like, but you can't use it alongside any other promotional offers. See its offer page for full terms.

McDonald's.

Offers a free McFlurry original, cheeseburger or Mayo Chicken when you buy an Extra Value Meal and show valid student ID. There's one offer per person, per card, per visit. Full terms on

McDonald's

site.

New Look.

Gives 10% off in-store when you show valid student ID, or online when you enter your student number at the checkout. It's valid on full-price items (including Limited Edition and concession items) and is currently ongoing. See the

New Look

site for more.

Foyles.

Gives 10% off in-store, or 5% off already-discounted items online. To get the store discount, sign up in-store with student ID. For the online discount, email

students@foyles.co.uk

with your name, course and uni to get a code. Valid until 31 Aug 2016. See the

Foyles

website for terms.
Forumites also recommend
Unidays
. It's free to register, and once it's verified your student status, gives codes for a range of ongoing online students discounts via its site, including 10% off at Asos and 10% off at Waterstones. Similarly,
Student Beans
is also worth checking out.
Get a TV licence refund for summer hols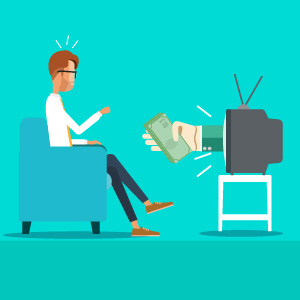 A colour TV licence is £145.50 for a year (or £49 if you're lucky enough to have a black 'n' white set). But if you've a full three months left on your licence at the end of the academic year and won't use it before it expires, you can get a refund for this which could be around £36.
To apply, complete the online application form on the
TV Licensing
website. Don't forget to update your address if you move house. For full details see
Student TV Licence Refund
.
Do students need a TV licence?

In most cases, yes. However if you ONLY watch via BBC's iPlayer or other online catch-up services which aren't being transmitted live, you don't need a licence. See

Do I need a TV licence?

There is one another loophole which could apply in a few cases - you don't technically need one if you live with your parents outside term time and when at uni only watch when your device isn't plugged into an aerial or a mains socket. Even if you're only watching TV on your laptop, if it's plugged in at the time, you'll need one though - see

Mobile TV Licence Loophole

for full info.

What if I'm in shared accommodation?

If in halls of residence you'll probably be covered for communal areas, but not your room - do check though. If in a shared house and with a joint tenancy agreement, you'll only need one licence for the household. But if you've separate agreements, you'll need one for your room.
Remember, watching TV as it's being broadcast without a licence is against the law.
Fee dodgers face prosecution and a fine of up to £1,000. See the
TV Licences
guide.
Find the cheapest gas & elec to save £100s
If you aren't living in halls, it's likely you'll have to pay for gas and electricity on top of rent. It's possible to make hefty savings simply by switching provider.
You've a right to switch and save on energy - even renting

. When renting, you're free to switch if you pay the energy company directly (rather than your landlord). Also check your tenancy agreement - yet even if your contract bans switching, challenge it as it may be unfair. See

Renting Tips

for full help.

Our free-to-join

Cheap Energy Club

is designed to keep you constantly on the cheapest tariff. It'll tell you when you can save and will even help you switch. Plus you'll often get £30 dual fuel cashback if it can switch you - there really is no excuse for paying more than you have to.

Grab cashback or wine on top.

If on a standard tariff, it's possible to save over £300 a year on your annual bill by switching, and even grab cashback or a free case of wine on top. For a full how-to, see the

Cheap Gas & Elec

guide.

You don't need to know how much your bill will be.

Even if you haven't a clue what you'll be paying, you can still enter your house size on some of the comparison sites and they'll estimate for you.

Watch out for exit fees.

If you're on a longer fixed tariff or thinking of signing up to one, be aware that suppliers can charge exit fees if you leave before your contract term, typically about £30 per fuel. So always check and factor this in.

On a prepay meter?

You definitely haven't got the cheapest deal. To save, first try switching to a credit meter. If you can't, do a comparison to find the cheapest prepay provider (again, comparison sites will often be able to estimate your usage if you're unsure). See the

Prepaid Gas & Elec

guide.